Our client owns a Civil War Musket from 1865 in Mint Condition that is a heirloom from his family. He asked us to make the perfect Gun Case to his exact specifications. Through careful planning CVCF went to work creating a magnificent gun case from beautiful Mahogany. We made special places for the bayonet and bullets. The background was blue felt to show off the gun. Needless to say our client was blown away with the beauty of this project.
Project Location: Geneva, IN
To Buy A Custom River Table, Submit Your Design Idea And Get A Price Quote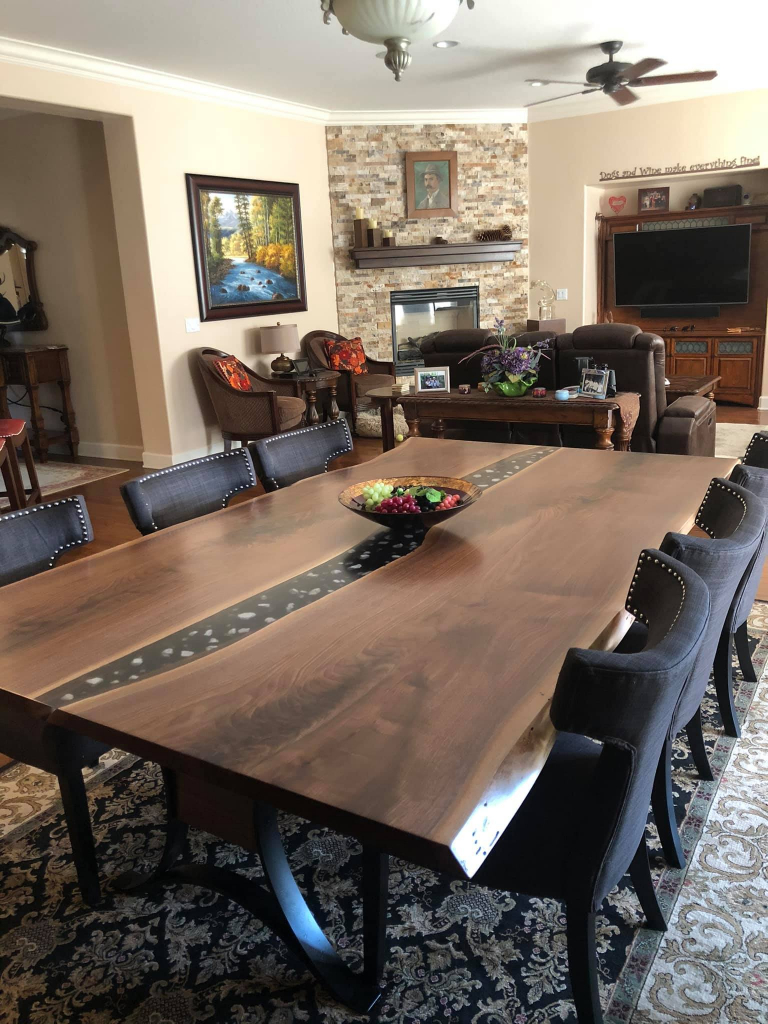 Custom Built Live Edge Black Epoxy River Dining Table $7,000+
Custom Made Live Edge Black Walnut Dining Table With A Black Epoxy Resin River And Embedded Crystals | Sturdy Steel Table Legs Were Also Custom Built For The Client | Sold Online By CVCF In 2020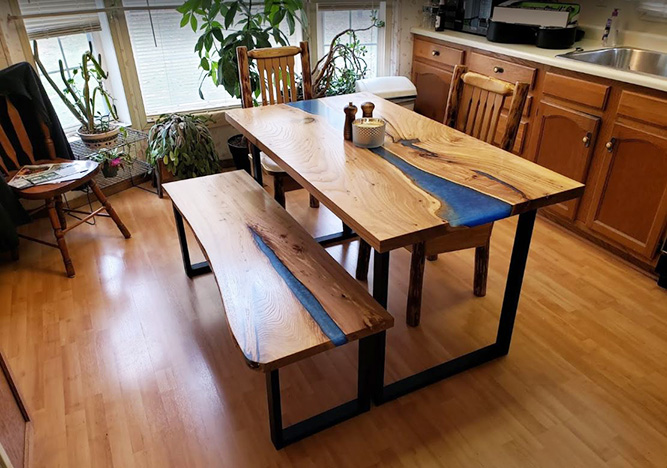 Custom Made Epoxy Resin River Kitchen Table With Matching Bench $6,500+ [Sold Locally]
Buy A Modern Epoxy Table Or Rustic Live Edge Table Locally Near You (U.S. Only) Or Online | Custom Live Edge Wood Dining Tables & Epoxy Tables For Sale
20+ Photos & Videos Of Epoxy Resin River And Live Edge Wood Slab Dining Tables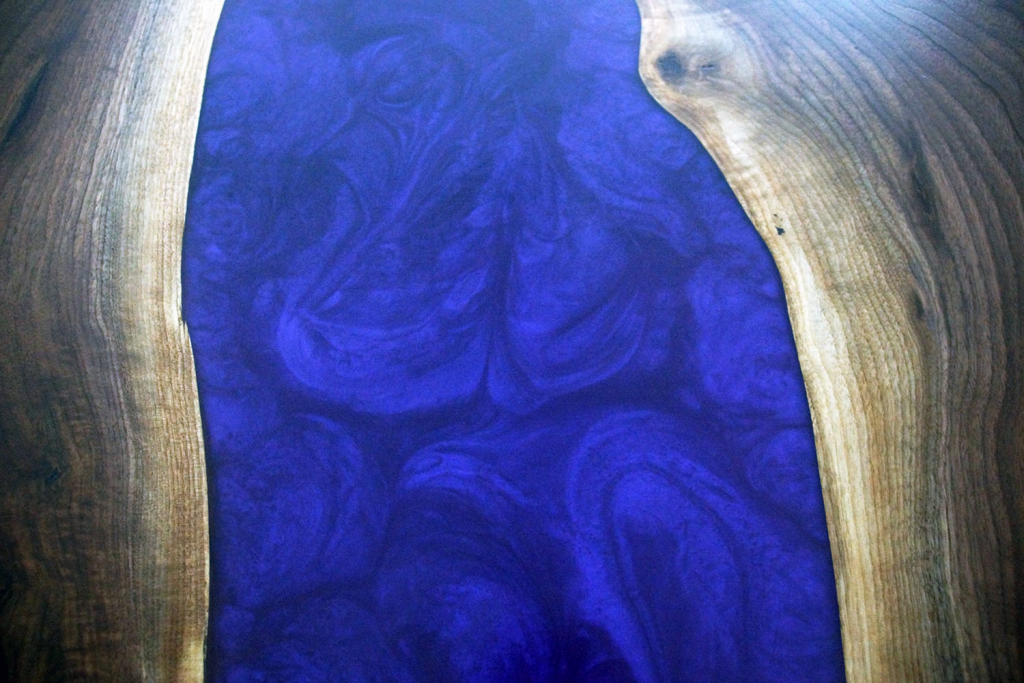 Custom Purple Epoxy Resin River And Black Walnut Dining Table $4,000+
Shown Here Is A Custom Built Black Walnut Live Edge Booth Dining Table With A Purple Epoxy Resin River That Was Sold Online To A Friendly Customer From Indiana In 2020
Custom Made Epoxy Tables And Live Edge Dining Tables For Sale Online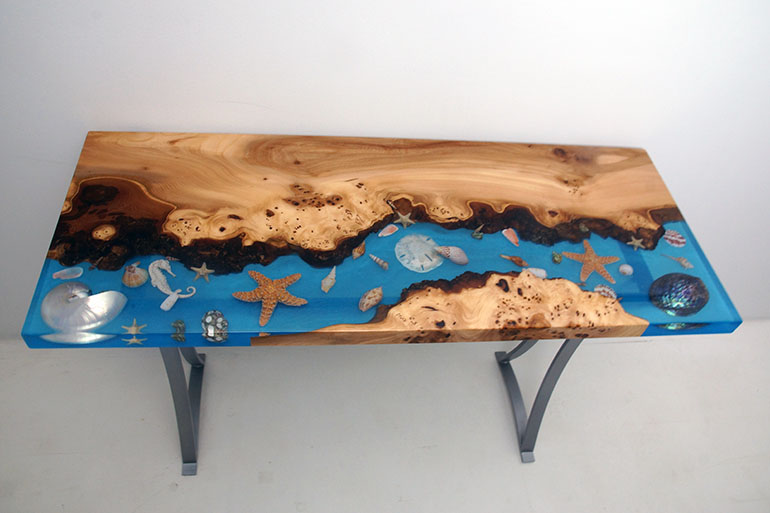 Buy A Resin 'Coral Reef' Coffee Table | $2,400+ | Beach Style End Table And Beach Themed Furniture | Ocean Tables For Sale | Embedded Stones, Sea Shells & Sand Dollars | Beach Style Furniture | Unique Custom Made Ocean Epoxy Resin Table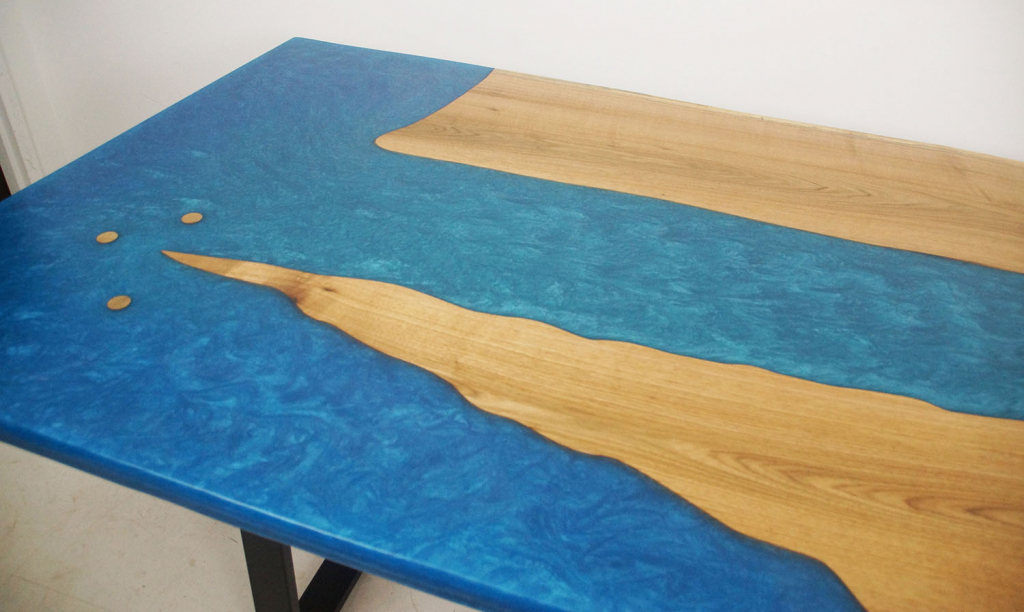 Custom Built Epoxy Resin "Intercoastal Waterway Design" And Live Edge Wood Dining Table $10,000+ | Sold Online By Chagrin Valley Custom Furniture In 2020
To Order A Custom Made Epoxy Table Or Live Edge Table, Call 440-591-5511 For Information Or Email Shel@ChagrinValleyCustomFurniture.com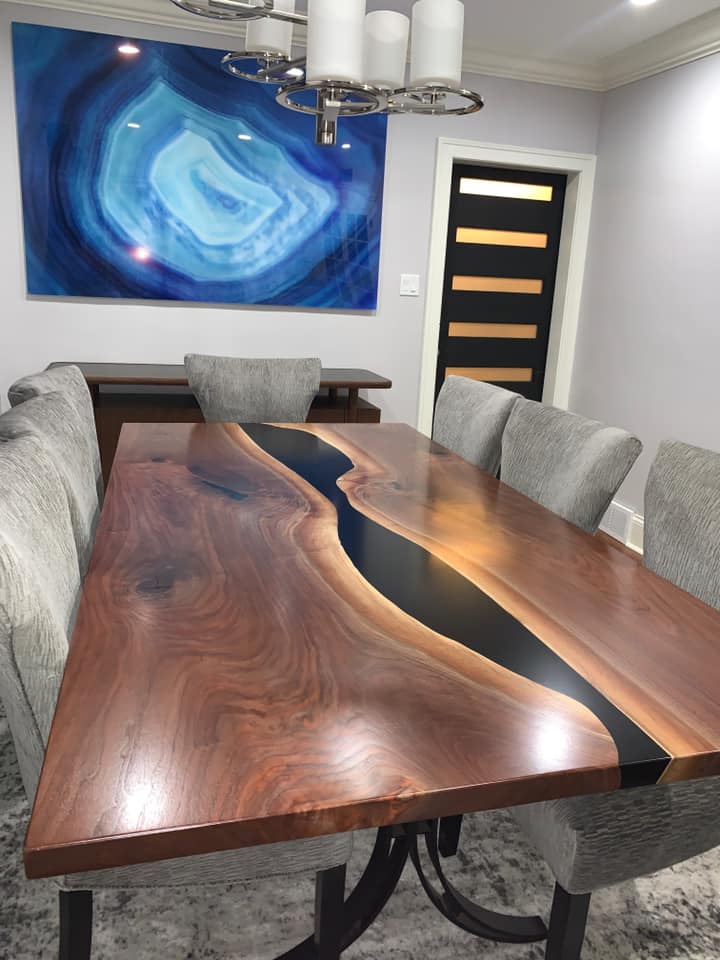 Custom Designed & Custom Made Large Black Walnut Epoxy River Dining Table Sold Online To A Family In Chicago In 2020 | $6,500+ | Black Epoxy Resin River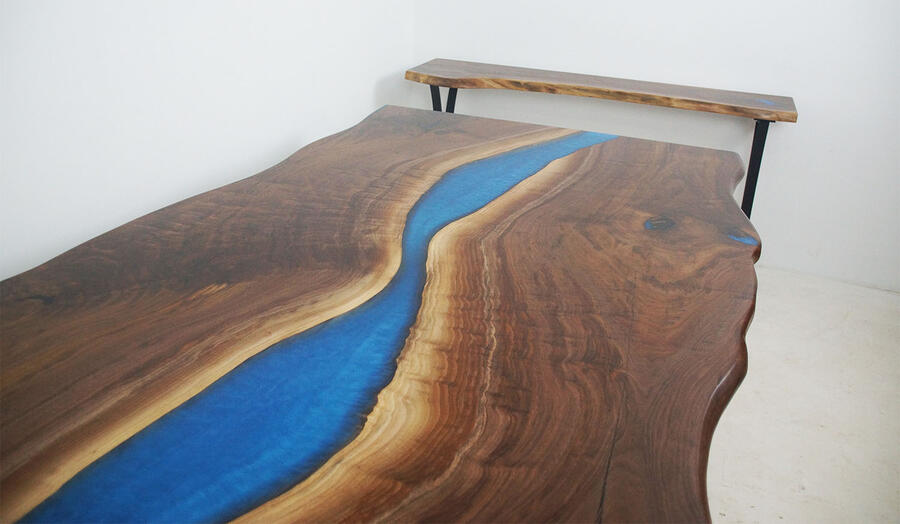 Live Edge Black Walnut Conference Table With Blue Epoxy Resin River And Matching End Table $8,600 [Sold Online And Custom Built By CVCF In 2020]
Place An Order For A Handmade Farmhouse Table, Kitchen Table Or Conference Table | Commission A Custom Built Epoxy Resin & Live Edge Wood Table, Table Top, Desk, Countertop, Desk Top Or Bed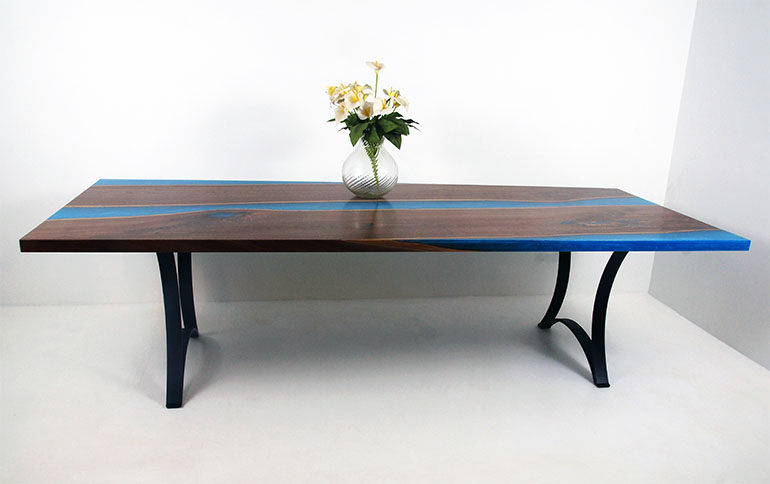 Blue Epoxy Resin River Dining Table Sold Online To California Customer $8,600+
Live Edge Wood Tables | Live Edge Coffee Tables | Live Edge Dining Tables | Epoxy Live Edge Tables | Live Edge Table Tops | Live Edge Tables With Extension Leaves | Live Edge Tables With Wood, Metal, Pipe & Hairpin Legs | With Blue Epoxy | Live Edge Tables With Resin | For 2, 4, 6, 8, 10, 12 Or 20 People | Live Edge Tables For Outdoors
CVCF makes it easy to commission the top American designers, best modern dining table makers, creative epoxy resin artists, most experienced rustic dining table builders and skilled craftspeople to build the custom made dining table you want for your dining room, kitchen or restaurant.