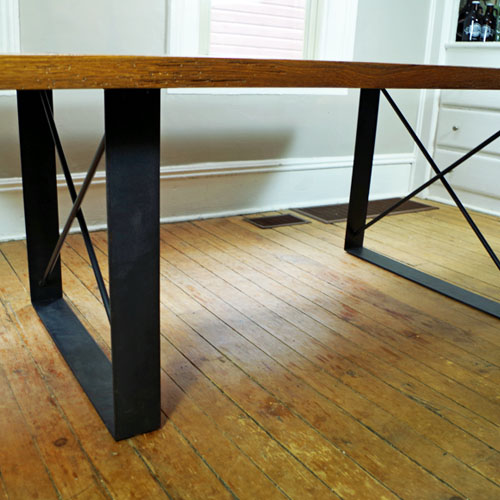 At CVCF, we make our own custom made metal (and steel) dining table legs, custom handmade conference table legs and custom made epoxy resin river tables and one-of-a-kind custom handcrafted live edge furniture.  The table leg designs are often based on our customer's own table leg concepts for custom made dining tables, handmade epoxy tables and custom built river tables.
Buy custom made steel and metal table legs and handmade tables bases for custom wood, steel, epoxy and metal furniture, here.
CVCF, we make our own custom metal legs and bases for every custom river tabletop. Our metal fabricators are always working on new and exciting designs! Customers can choose from our popular "elongated" and pedestal legs and bases or we can create a totally new specialty leg or base from your own design idea.
In order to help you with your river table design decision, this page shows different types of legs and bases, different styles, and different metal styles and finishes for river table legs and bases. We only show those legs and bases that our river table designers feel will make every epoxy resin river table aesthetically stunning!
We also will recommend those that we feel ensure a harmonious coupling of legs and your particular river tabletop. Each base is made custom for the size of your table.
Buy A Custom Made Round Conference Table $7,000+ | For Sale Locally Near You (U.S. Only) Or Online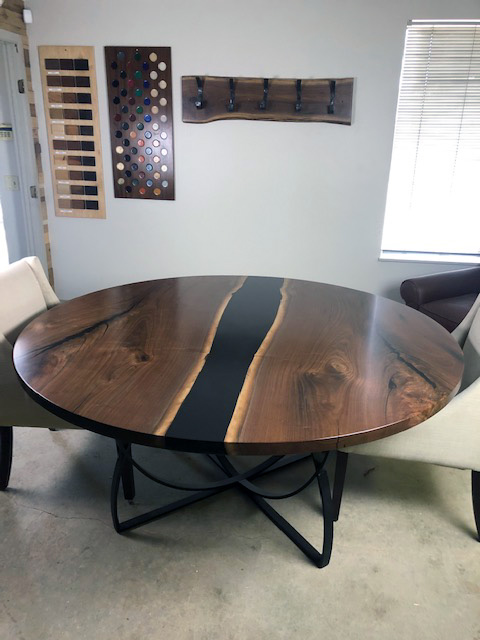 Pictured Here Is Round Black Epoxy Resin River And Black Walnut Live Edge Conference Table That Was Sold Online By CVCF In 2018
Custom Handmade Conference Room Table Material, Size, Shape And Design Options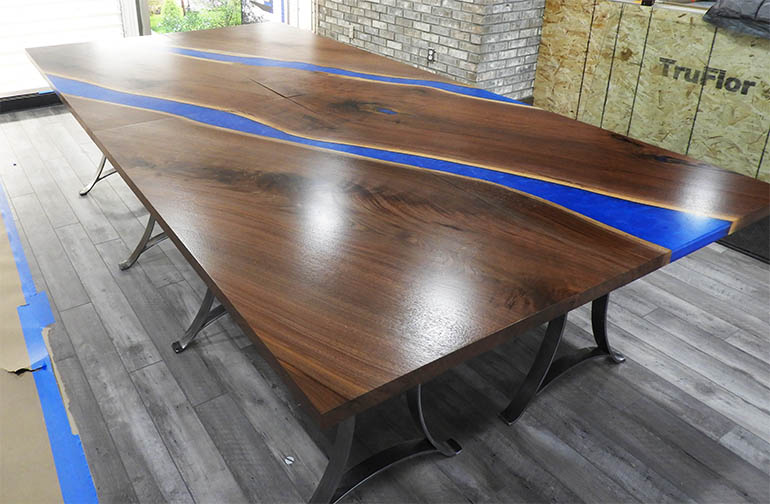 Buy A Custom Built Modern Modular Conference Room Table [System] For Sale Locally Near You (U.S. Only) 12,000+ Any Size, Shape Or Design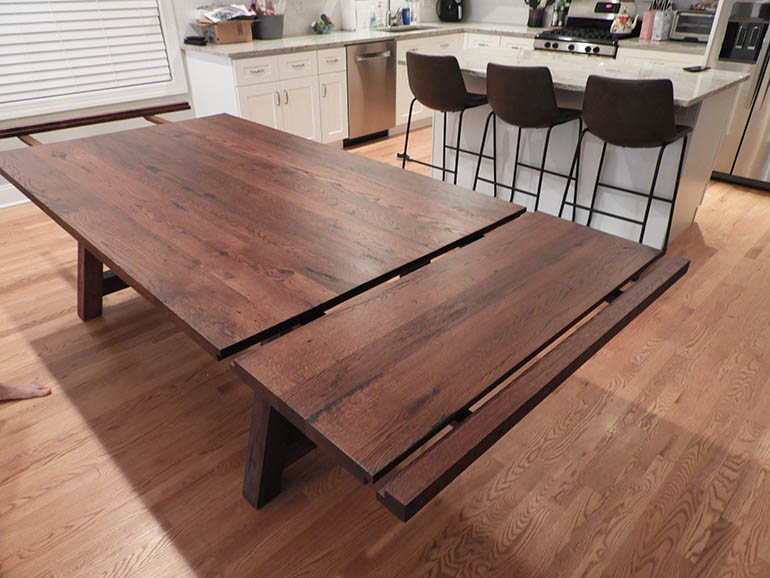 Custom Built Sturdy And Simple Made-To-Order Rustic Farmhouse Dining Table $1,800+ [Extendable]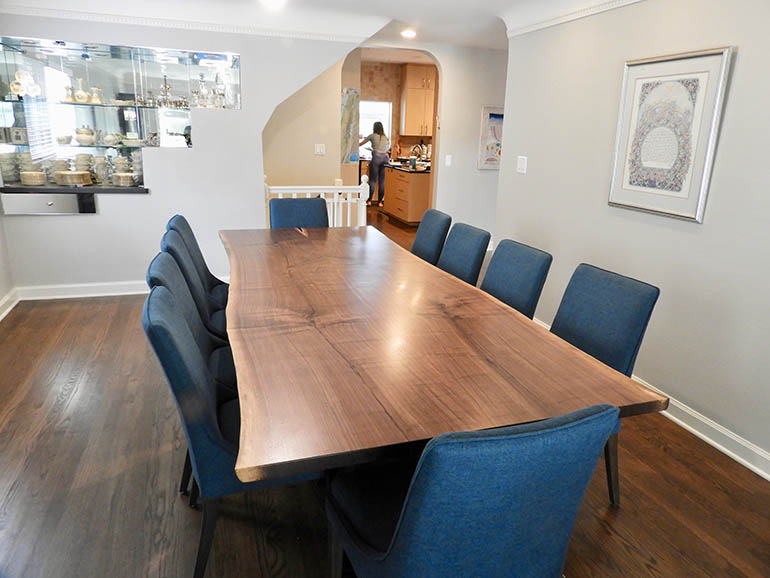 Custom Made Solid Live Edge Wood Slab Dining Table $2,600+ [Kitchen Table That Seats 10]
How Do You Make A River Table?
100+ River Tables ideas | How To Build A Massive Epoxy Resin River Table | John Malecki
Check out my building of a MASSIVE epoxy resin river table, complete with a hot-to for building it yourself!
100+ River Tables! Ideas | Pinterest Collection by Homecrux
This live edge river dining table has stones along the banks. Live edge tables have become one of the most sought after furniture styles in the last few years. They can be a focal element in any space.
20+ River Tables You Can Buy in 2020 [Homecrux July 20, 2020]
Want elegance of rivers in your living room? Here're 20+ unique river tables that bring fluidity & curves of water bodies to your home.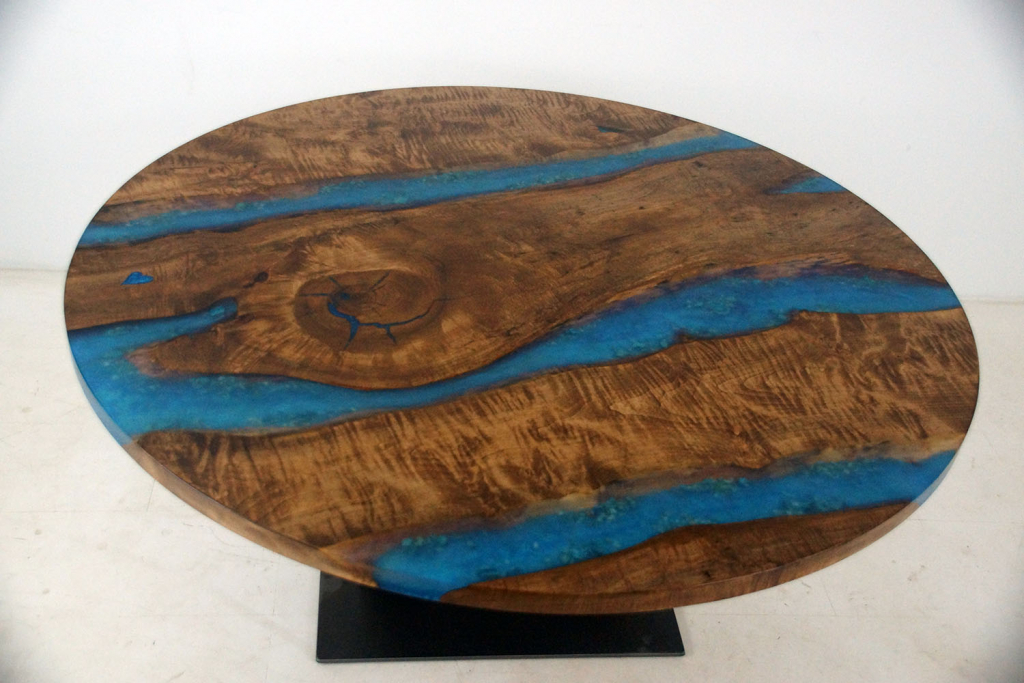 Round Blue Epoxy Resin River And Live Edge Dining Table $6,000+
Information On River Tables And Epoxy Resin From Chagrin Valley Custom Furniture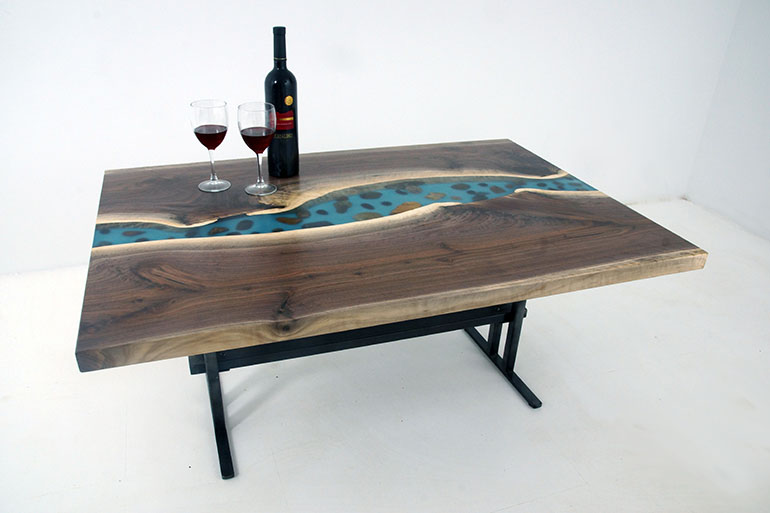 Learn About About Building River Tables And Epoxy Resin And Wood Furniture From Chagrin Valley Custom Furniture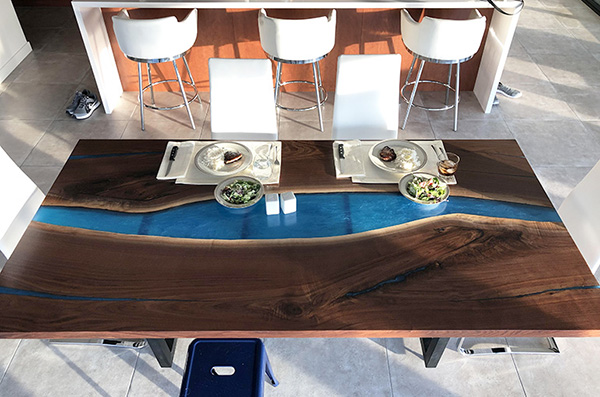 Stylish Modern Blue Epoxy Resin River Live Edge Black Walnut Dining Table $4,200+ [Custom Ordered]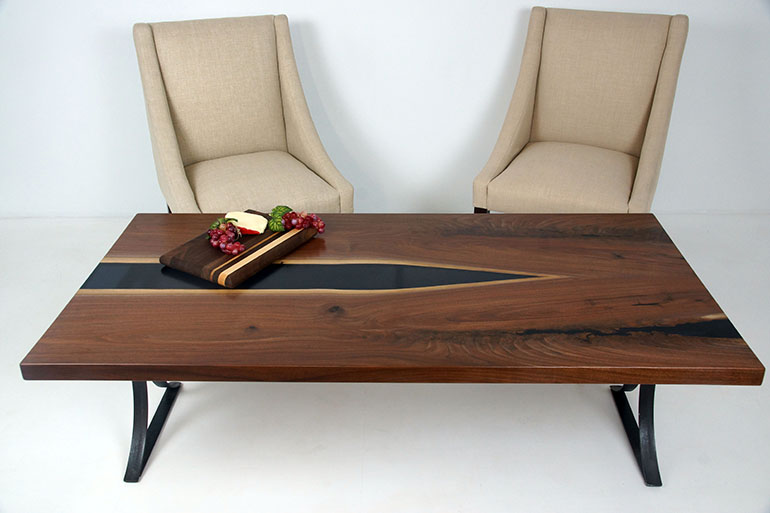 Unique Modern Solid Wood Custom Handmade Coffee Table $800+ [Black Epoxy Resin]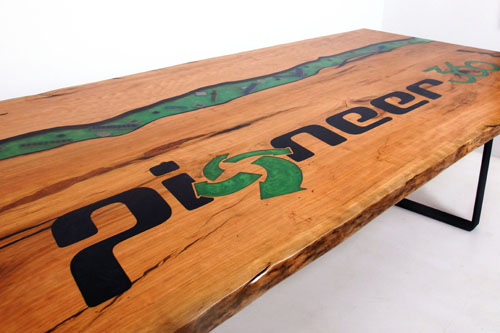 Custom Handcrafted Live Edge Epoxy Logo Conference Table $4,500+ [Any Size Or Shape] 
Resin River Tables For Sale At CVCF River Table Online Store $800+ Epoxy Live Edge Dining Tables | Buy A Custom Built River Table | River Table Prices From $800+ | Submit Your Own River Table Design Idea | Request A Quote For A River Table | Large Handcrafted River Tables For Sale $1,800+ | Custom Built Epoxy Resin Live Edge Dining Tables And Kitchen Countertops | Handmade Rustic And Modern River Tables | Shipped To All 50 States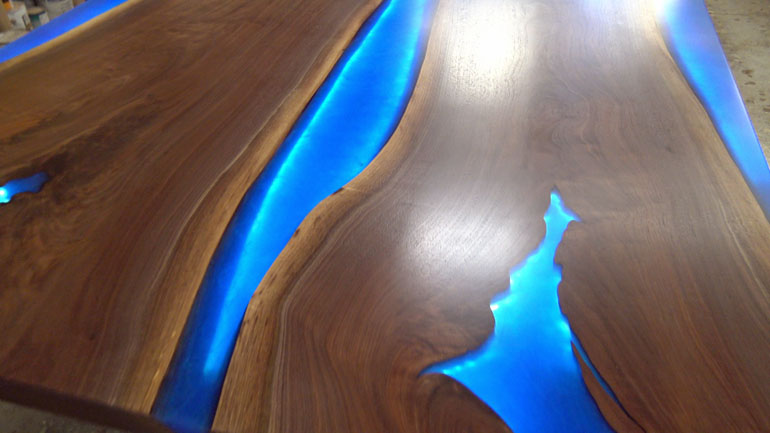 Large High Quality Custom Designed Epoxy Resin River Dining Table $3,000+ [With LED Lights]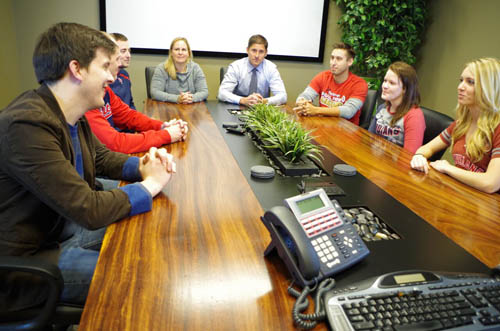 New Long And Wide Modern Handcrafted Custom Conference Room Table $4,500+ [Reclaimed Wood And Steel]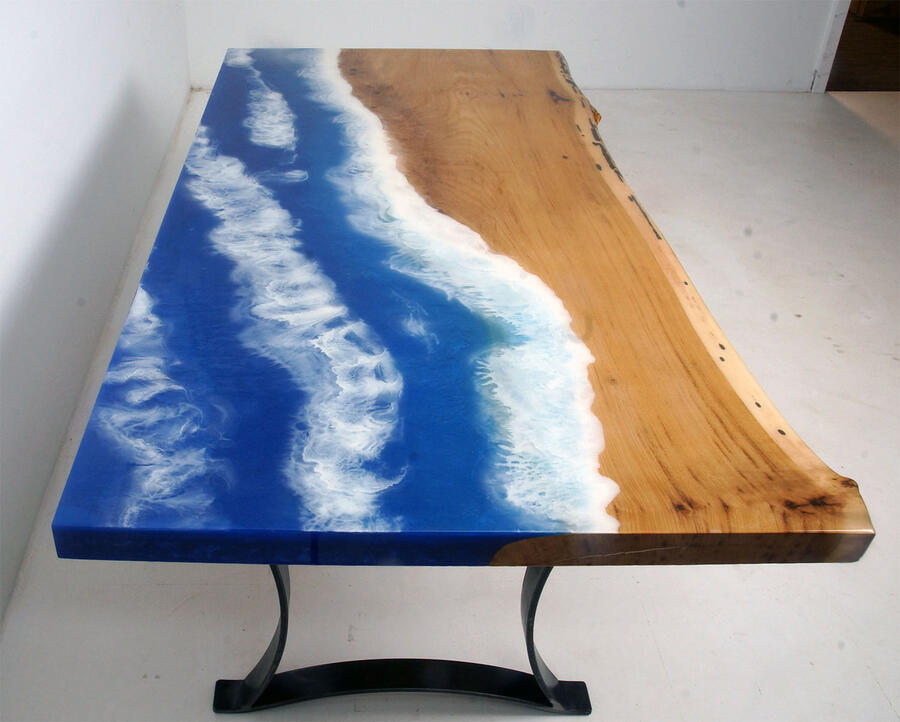 Epoxy Resin "Moving Ocean" Coffee Table $1,000+ [Incredible Ocean Table]
Custom Built Live Edge L-Shaped Desk With Storage & Drawers Sold By CVCF In 2015
The L-shaped corner desk show in this video was custom made with two African mahogany live edge wood slabs. It features hidden storage compartments, a hidden drawer and a hidden shelf for electronics. This handmade solid wood desk was commissioned locally in 2015 from Chagrin Valley Custom Furniture.
Types Of Custom Built Live Edge Furniture For Sale Locally (U.S. Only) And Online By CVCF